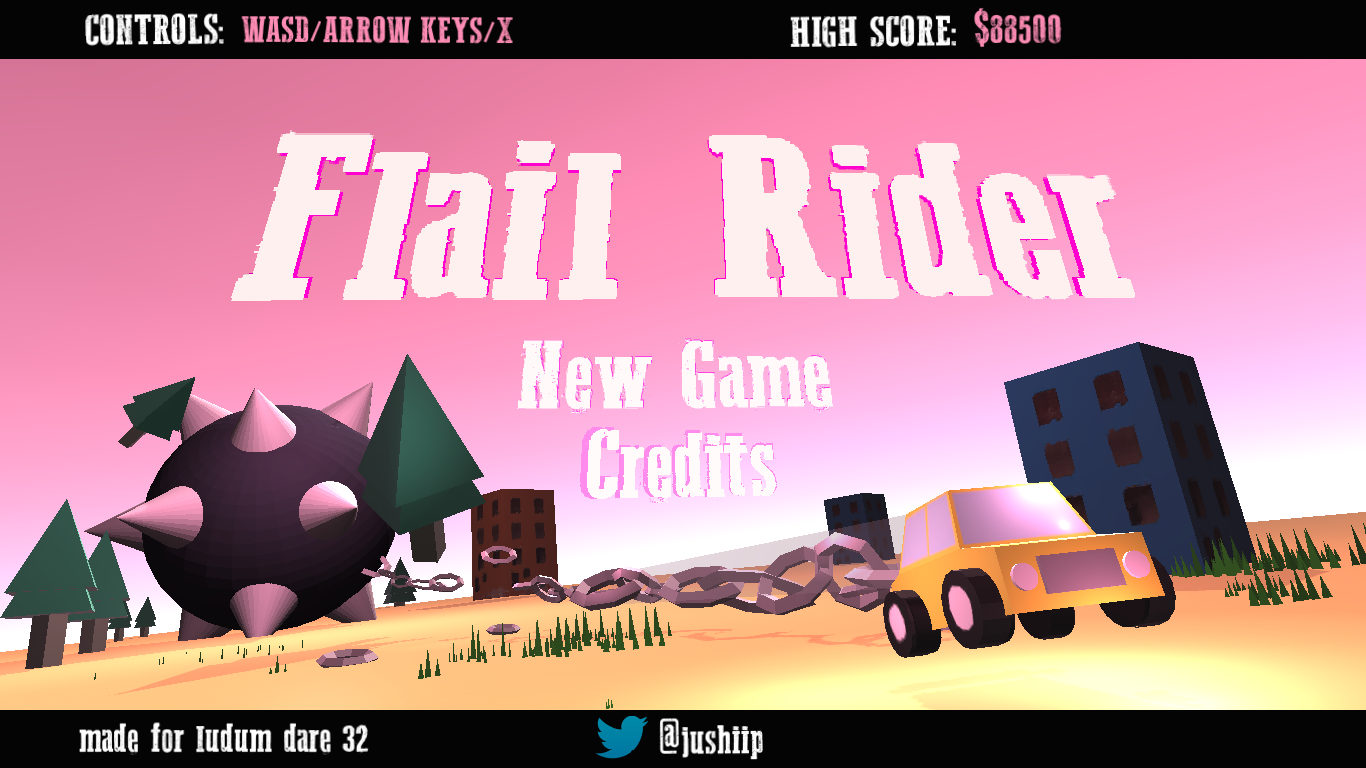 Flail Rider
A downloadable game for Windows, macOS, and Linux
A colorful, fast-paced, top-down arcade 'racing' game where you get to blow EVERYTHING up with a giant flail that also grows in size! If you played Blast Corps as a kid - this might be right up your alley!
Gameplay Video @ YouTube
Made for Ludum Dare 32 by @jushiip
Controls:

KEYBOARD:
Arrow Keys / WASD - Accelerating and Turning
X - Brake
R - Restart
ESC - Main Menu

XBOX360 Controller:
Left Stick - Turn
A - Accelerate
X - Brake
Y - Restart
Gameplay on Youtube
Flail Driver Theme on Soundcloud
Follow Flail Rider on Facebook for development updates!
◊ Recent updates to [PostJam] ◊
Version 0.01
- Controller Support is currently disabled

- Fixed a bug which caused the game to freeze randomly.